Sterilized Polyethylene and Polystyrene Scoops
Each scoop has been carefully washed to EPA protocol B for environmental application, then dried, individually sealed in a poly bag, and sterilized by gamma radiation for food and pharmaceutical applications.
A word about our sterilized scoops. Our scoops have been exposed to sufficient levels of gamma radiation to render the product "sterile" however, because of the cost, we do not test each batch for sterility. We can provide paperwork from the radiation facility that indicates the date of processing and the amount of radiation used. Should you have any reservations about the products we would be happy to supply samples for your testing.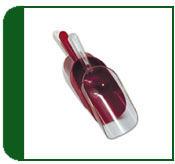 Sterilized 16 Ounce Polyethylene Scoop
Catalog number 8816-50
White - Round bottom
50 per case
$263.50 per case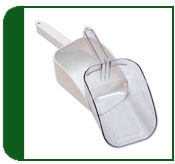 Sterilized 32 Ounce Polystyrene Scoop
Catalog number 8832-25
White - Flat bottom
25 per case
$206.75 per case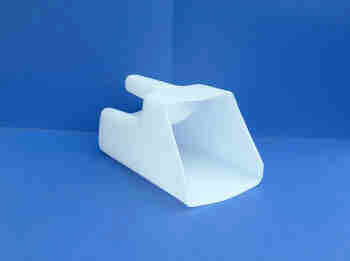 Sterilized 64 Ounce Poly Scoop
Catalog number 8864-24
24 per case
$350.00 per case
Sterilized 82 Ounce Polystyrene Scoop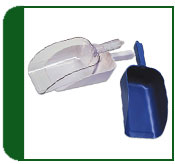 Catalog number 8882-24
White - Flat bottom
24 per case
$317.65 per case
---
Questions?
Call us at 856-358-0345 Fax 856-358-0504
email us at conbar525@comcast.net